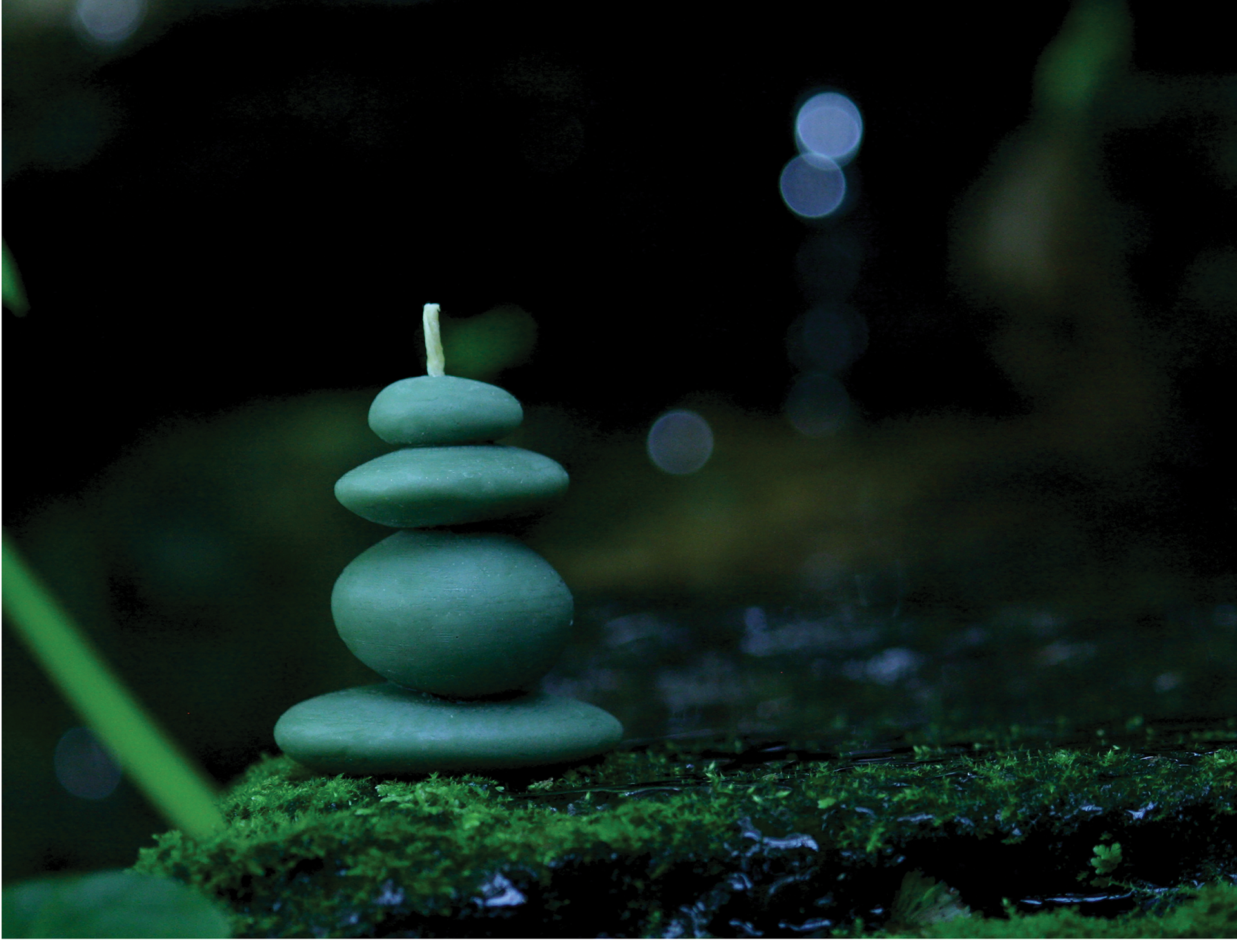 OBJECTIVE:
Design a set of 3 votive candles abstracting a scent. 3D model candles using complex surfaces. Choose one to 3D print, make a silicone mold of your votive candle form and cast your votive candle in scented wax.
+  
Set of three 2" x 1.5" votive candle designs inspired by the scent "Zen Garden".
+  
One candle chosen to be 3D printed, casted, and made into a real, working votive candle.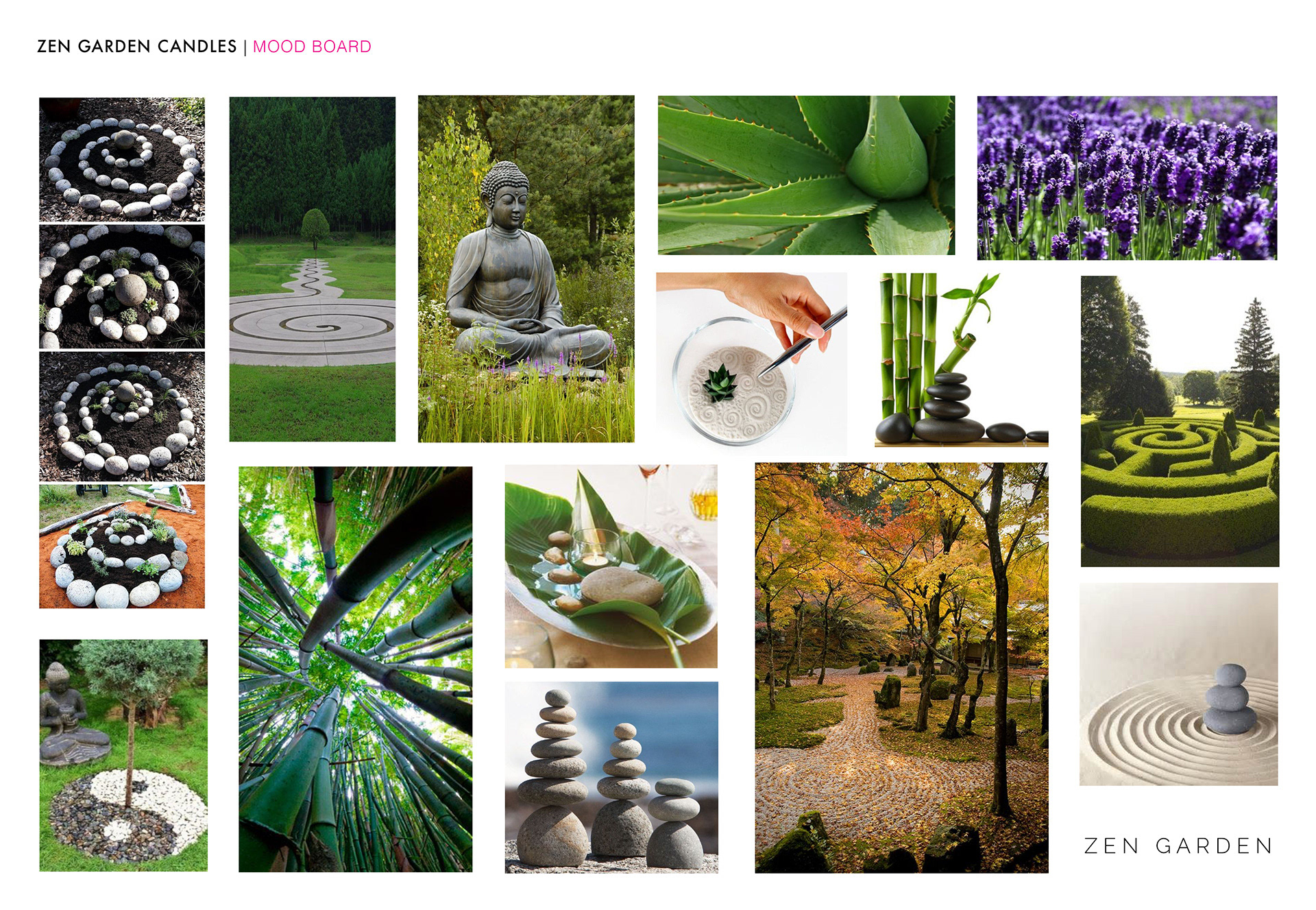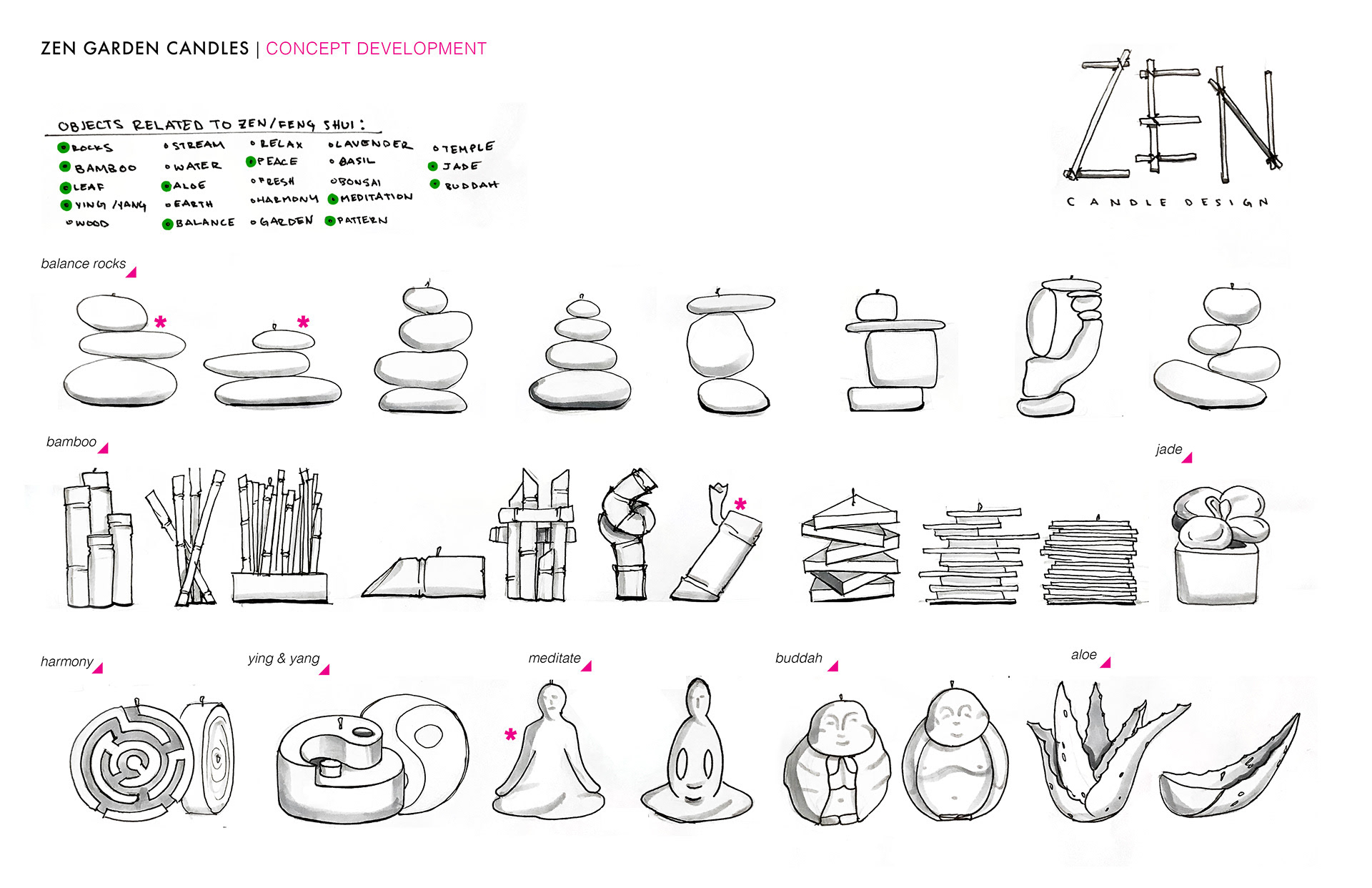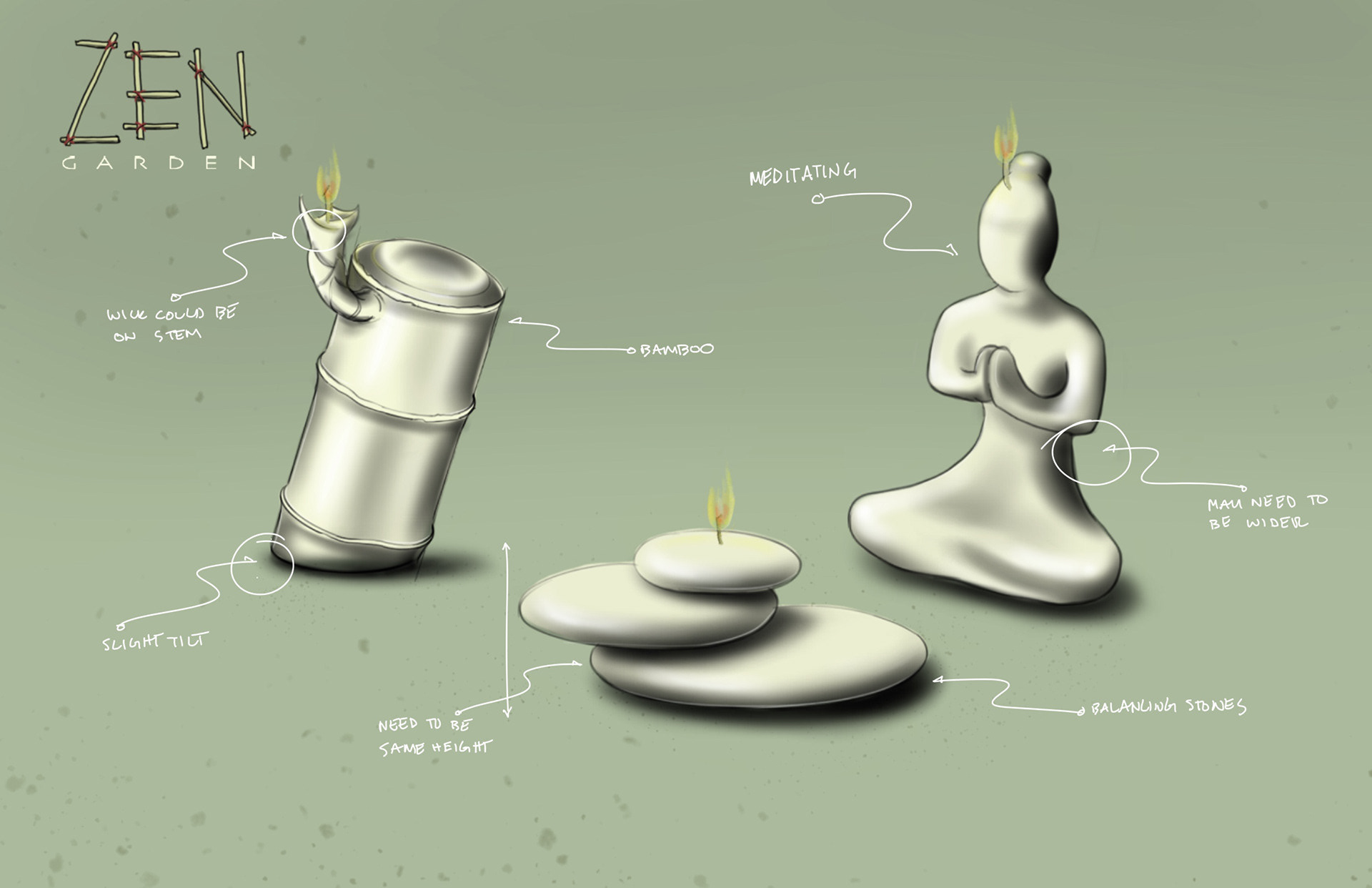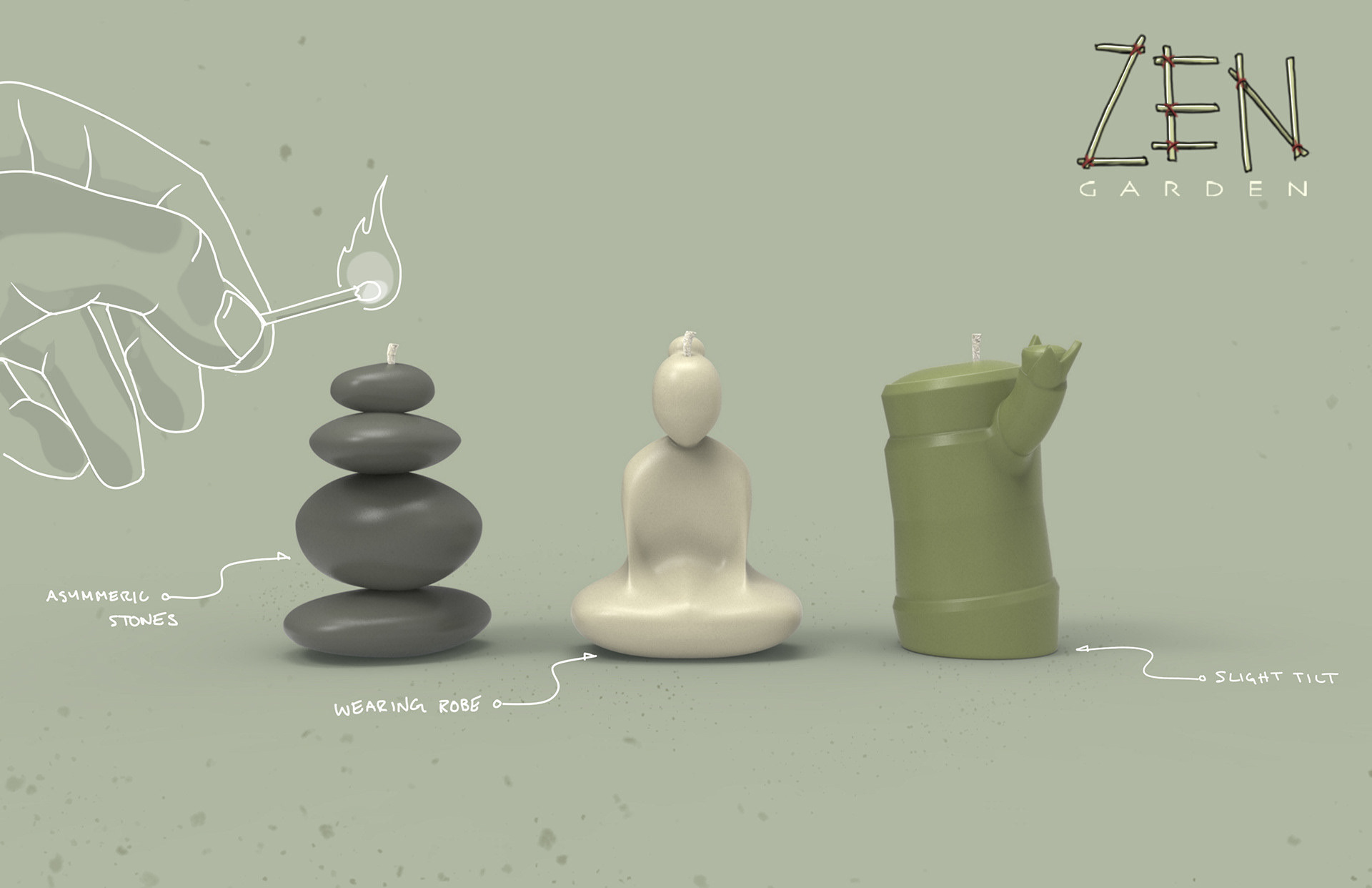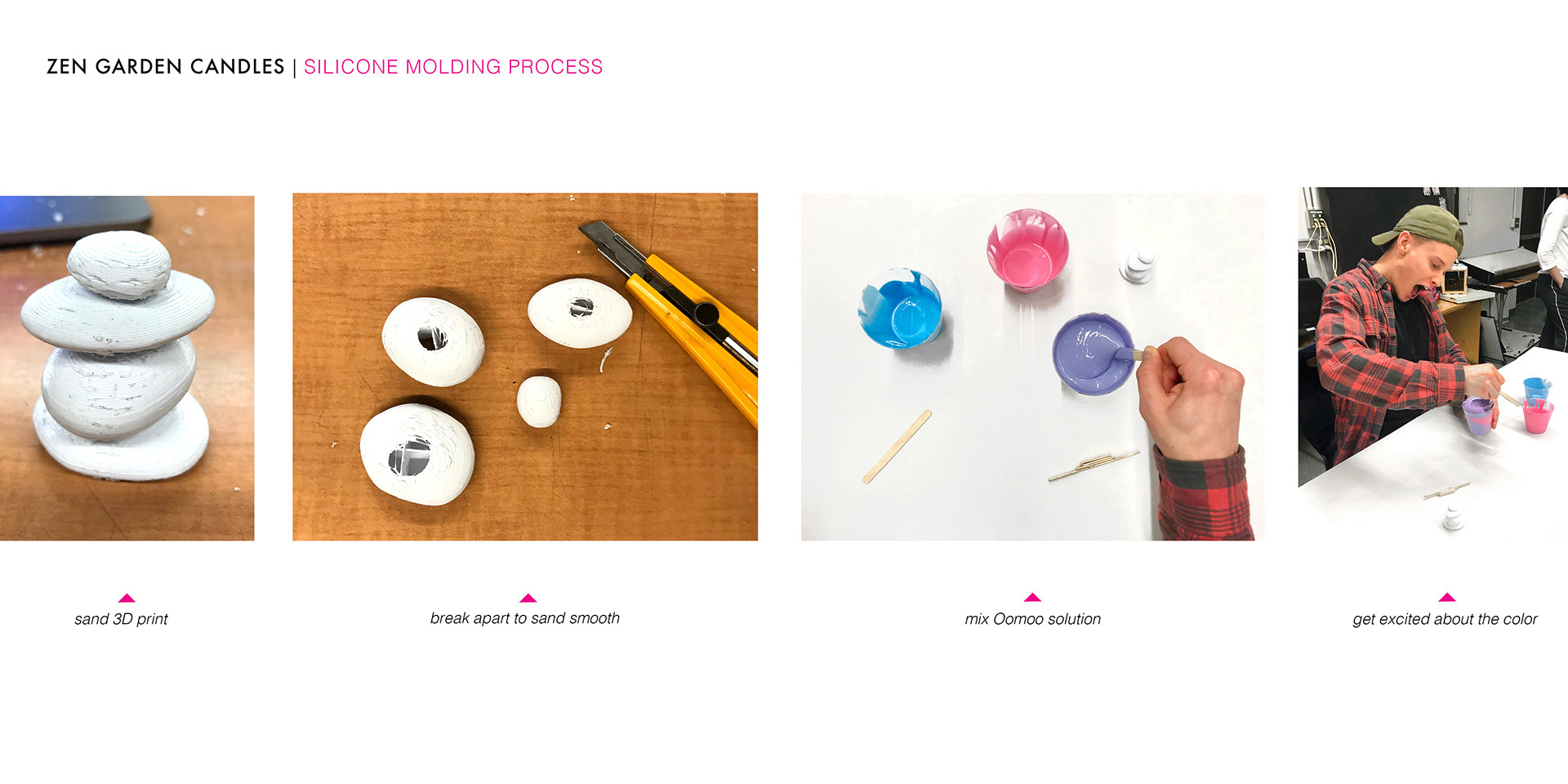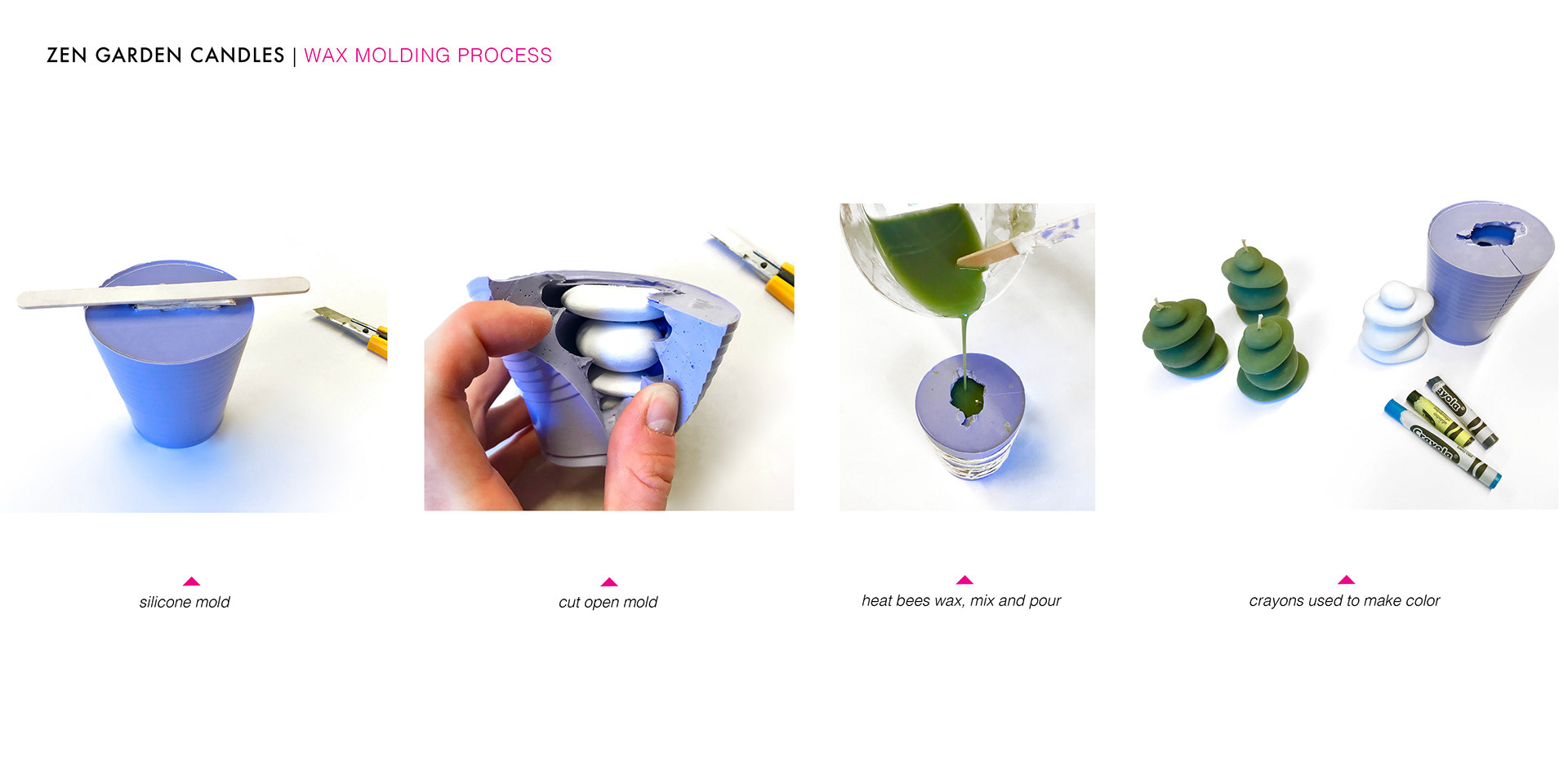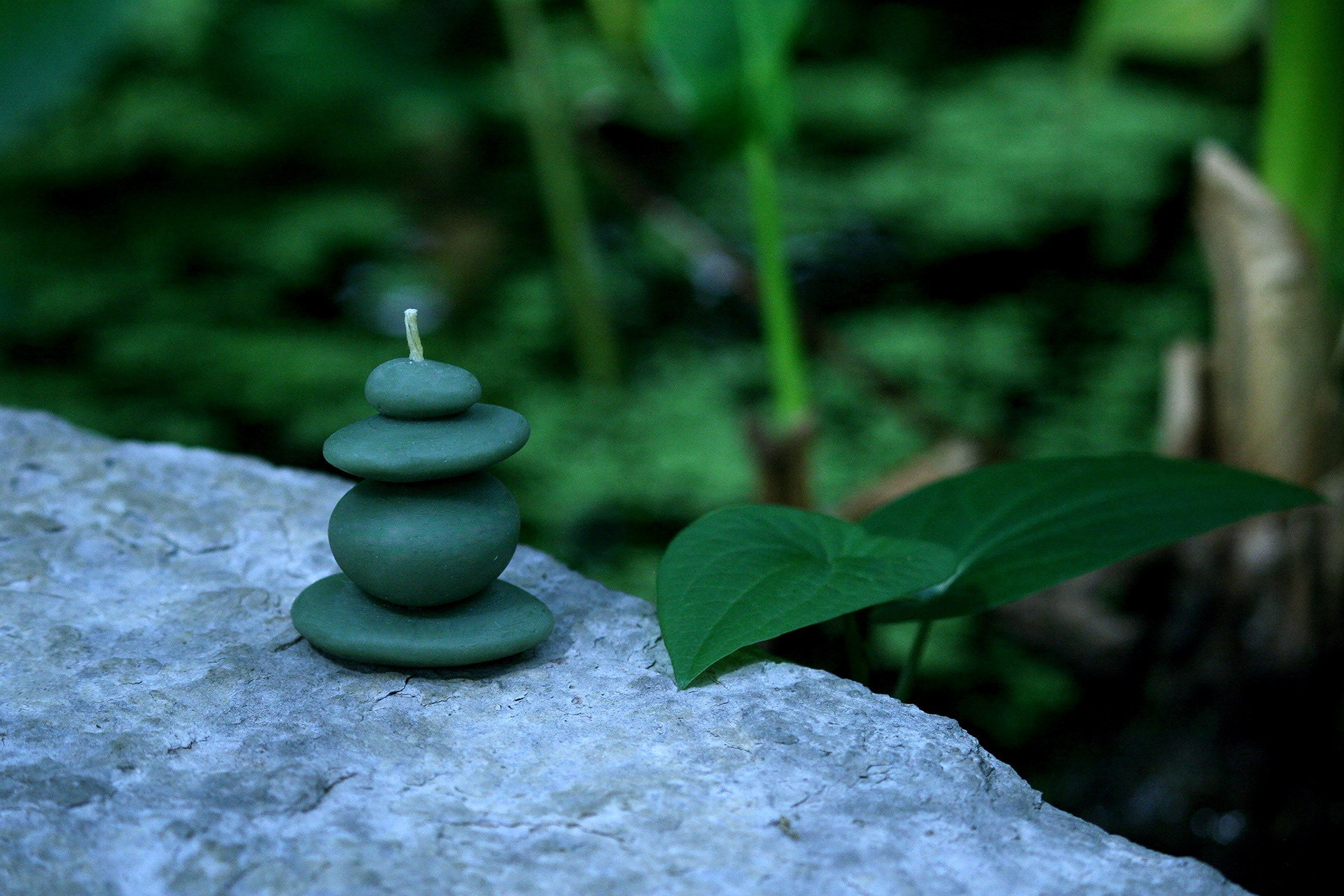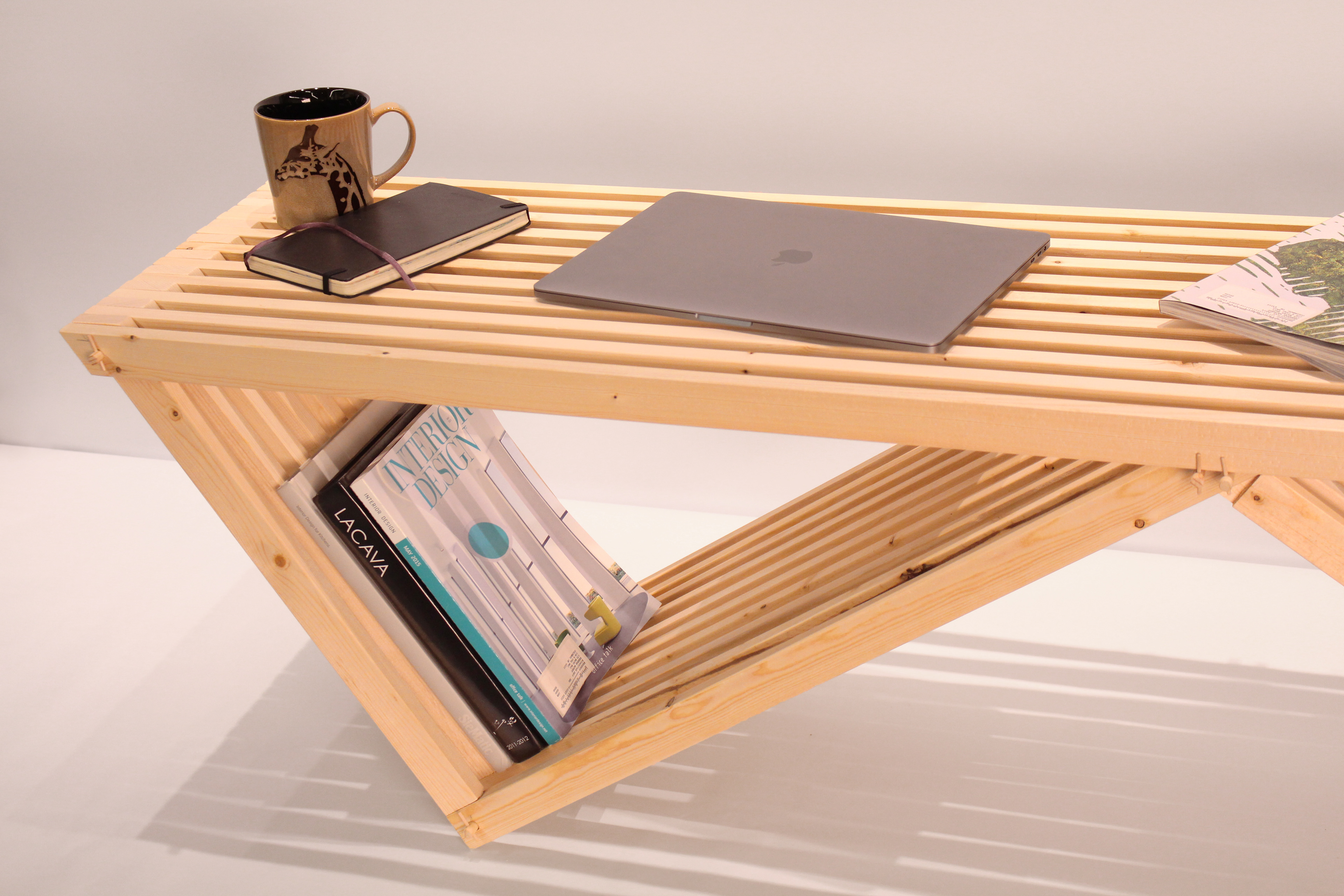 OBJECTIVE:
 Design and construct furniture of choice that demonstrates structural integrity according to intended use. Unit must be constructed of Pine 1x2"s and dowels only; no glue or other hardware. Must be designed as an easily assembled kit and shipped as a flat pack; design packaging.
AKIMBO is a flat-pack coffee table designed using only wood as a material. It is constructed using strategic joinery and can be assembled and disassembled with no tools or hardware. The akimbo, or sharp, angles create storage for belongings such as books and magazines.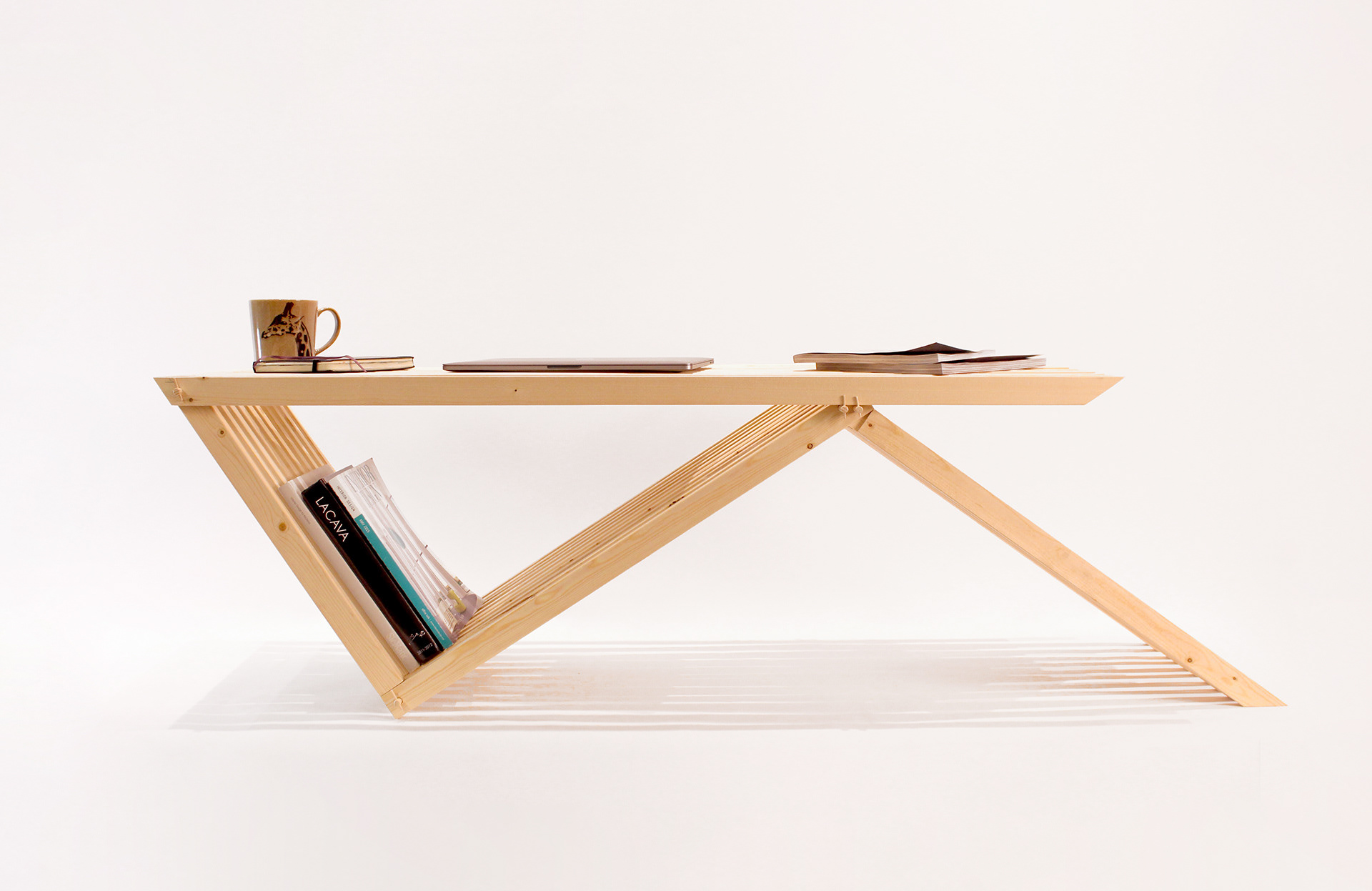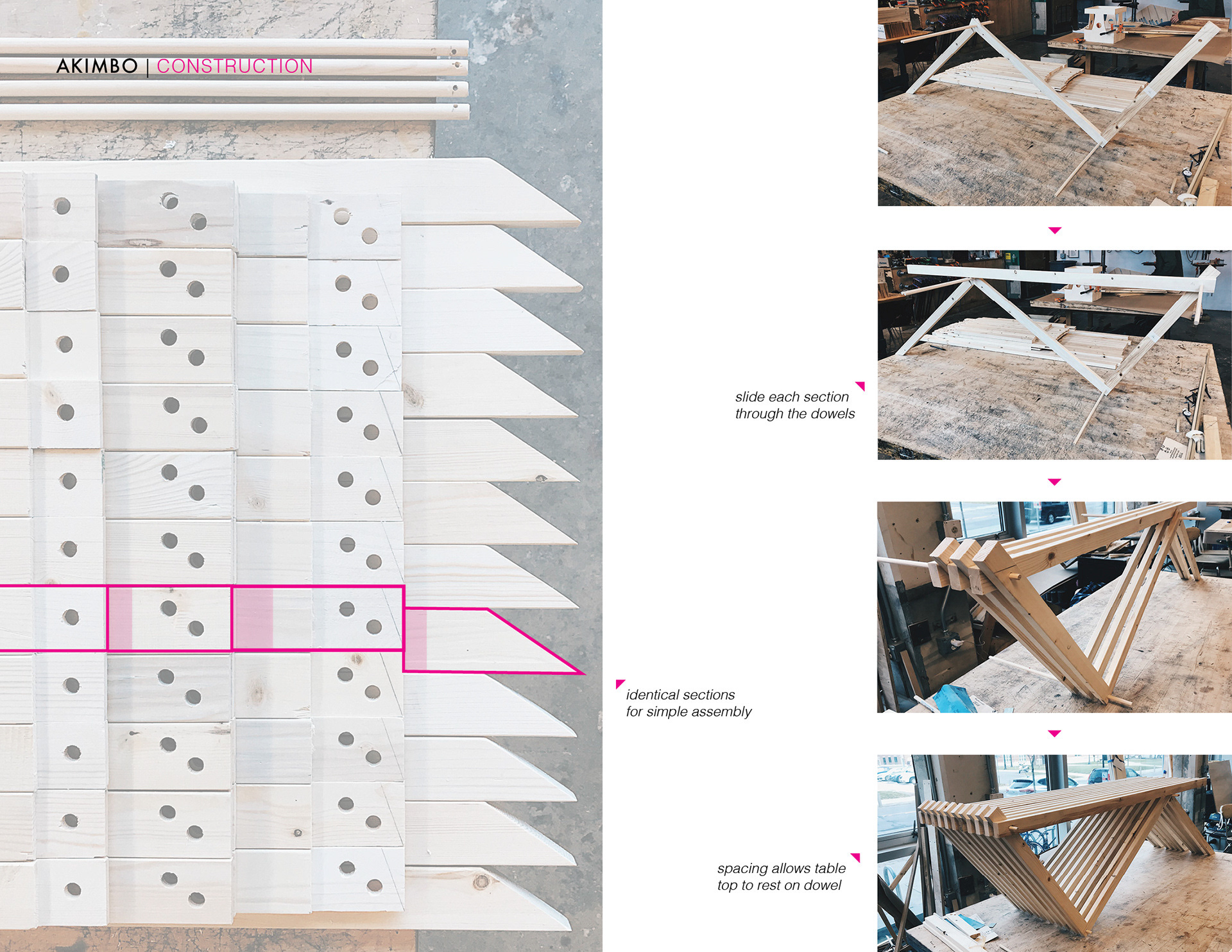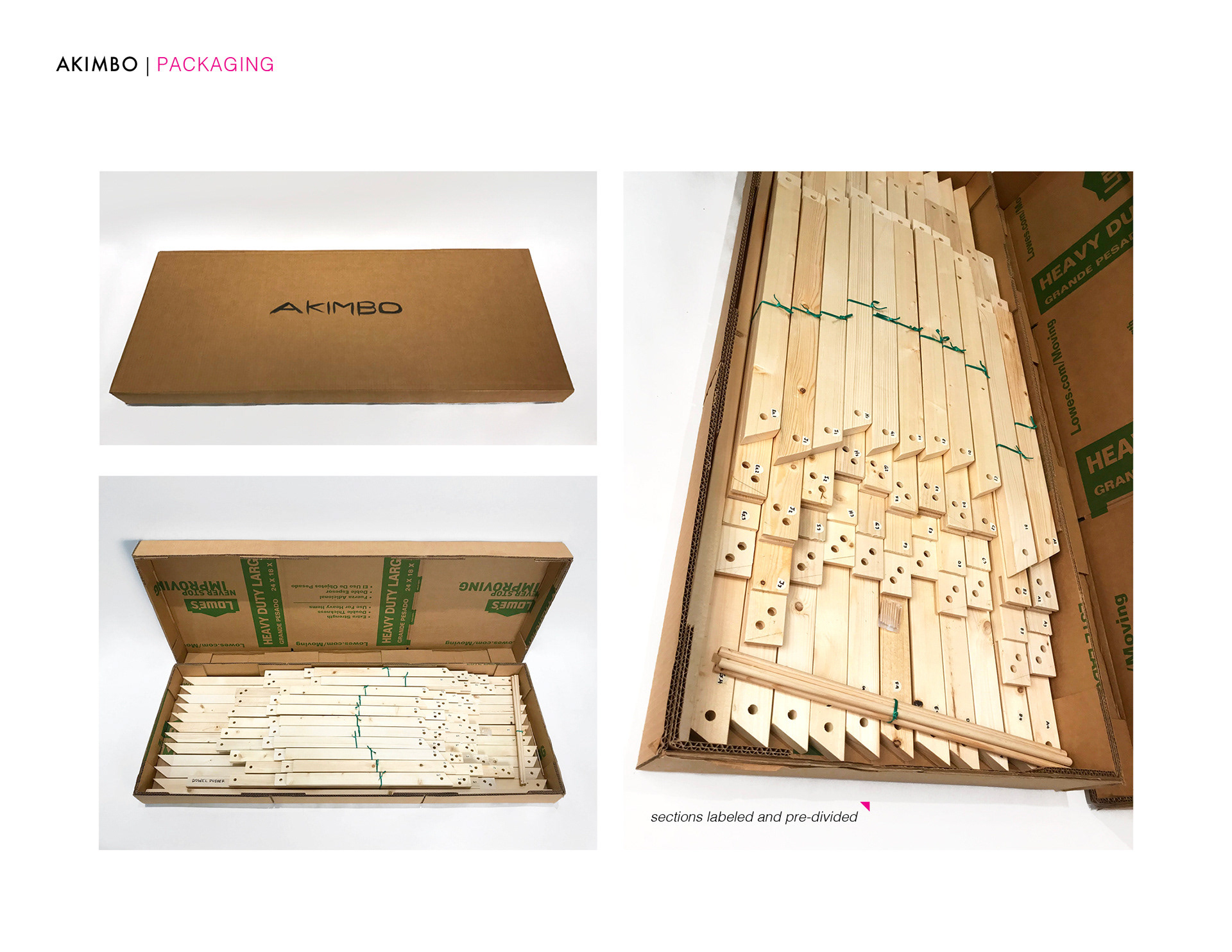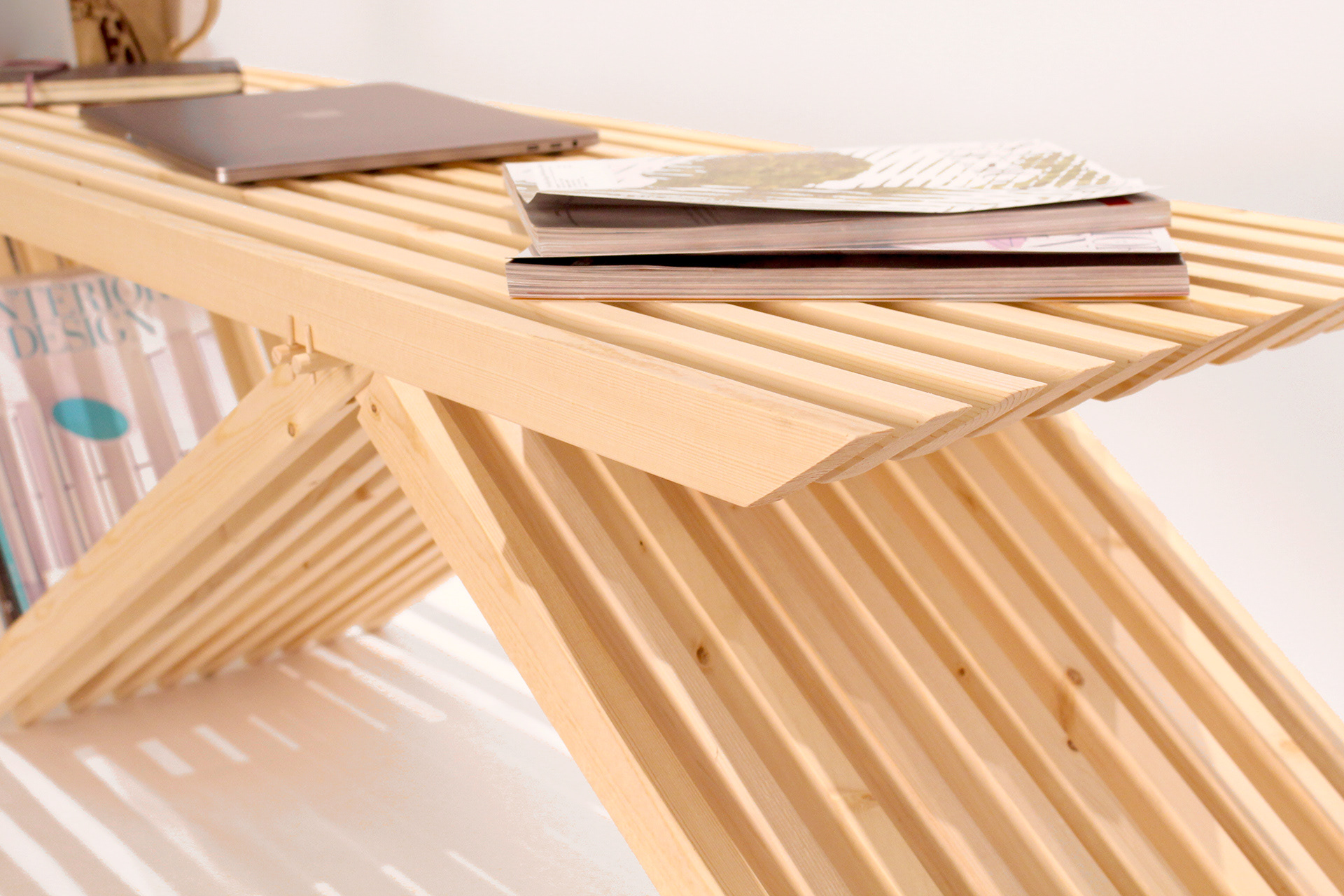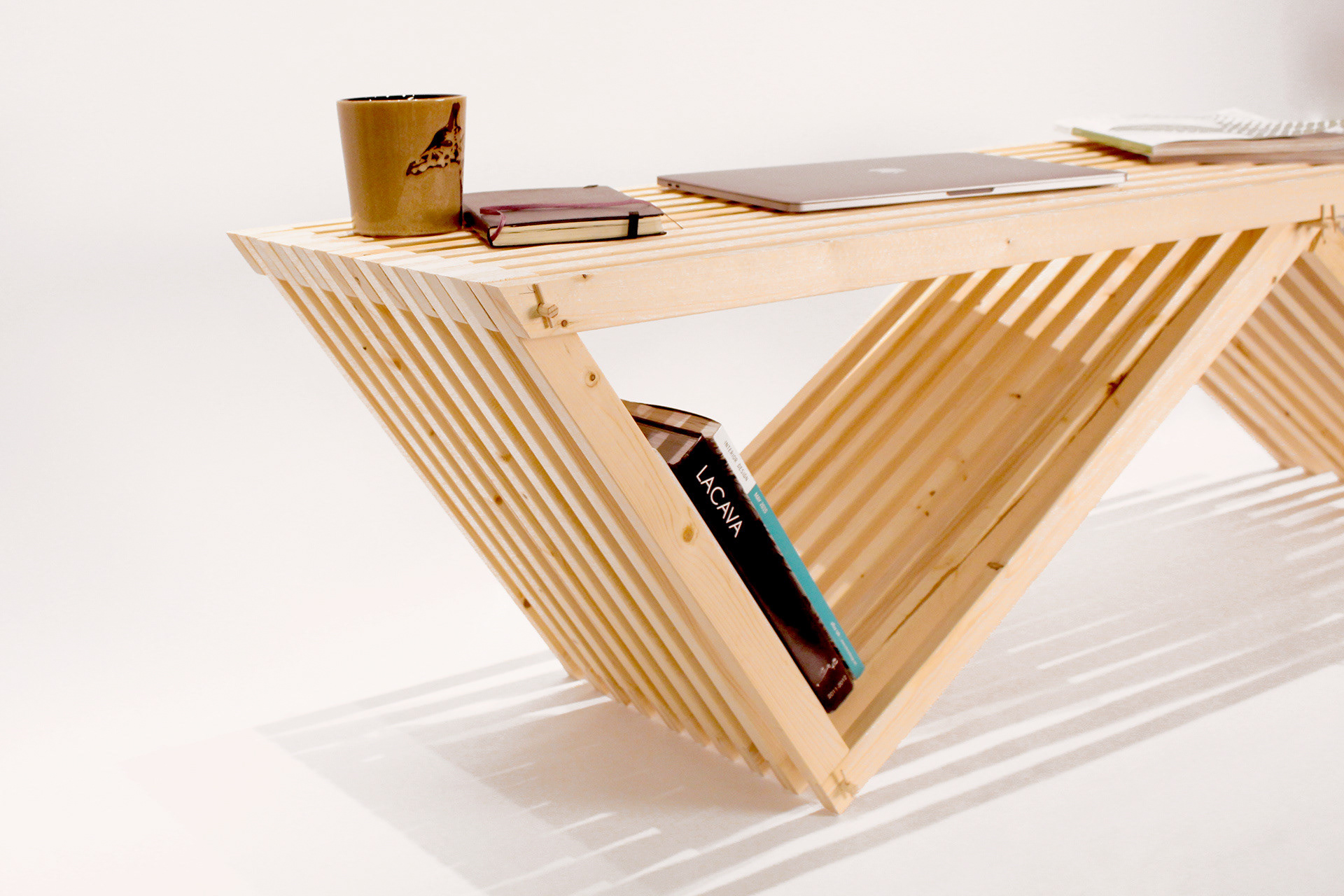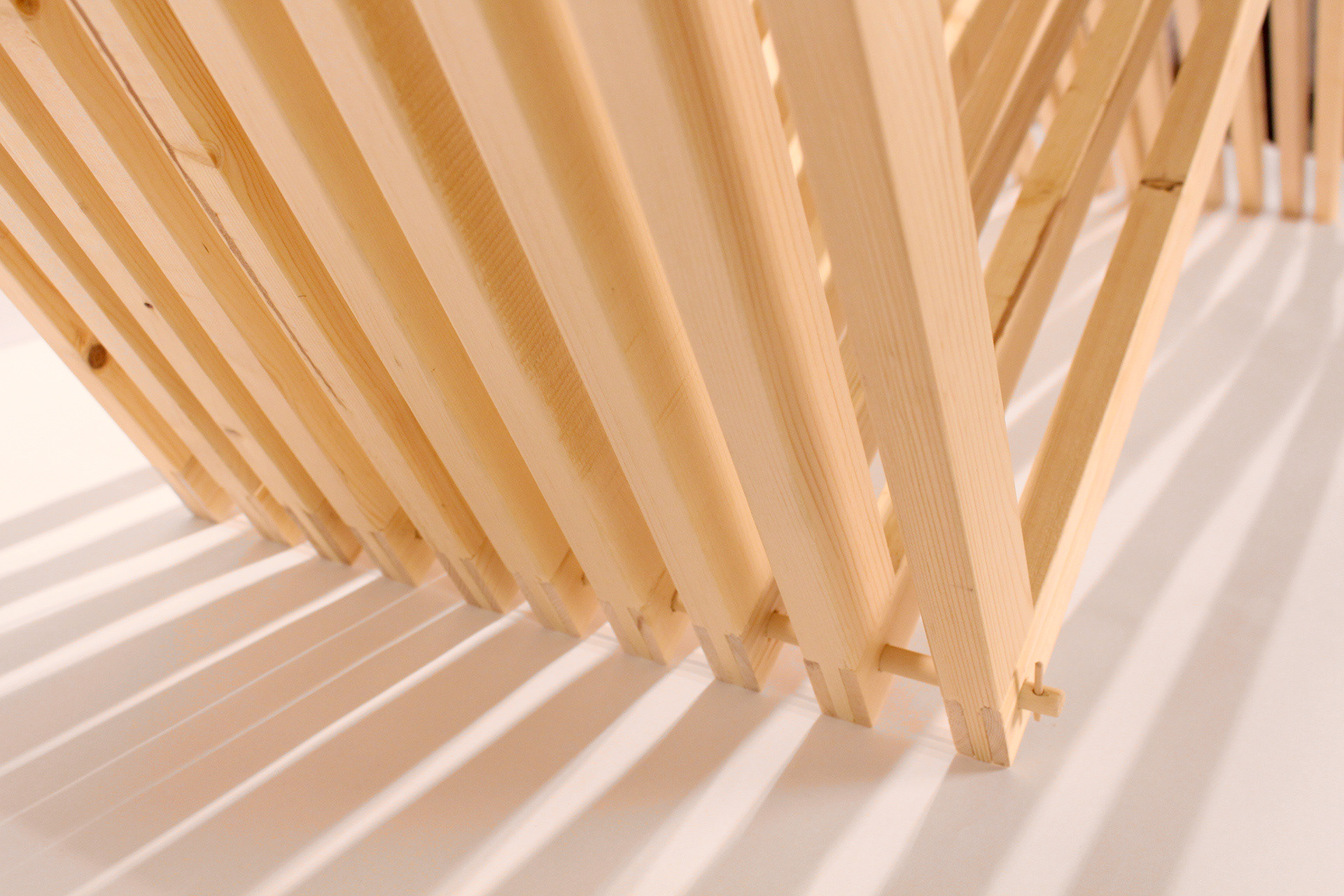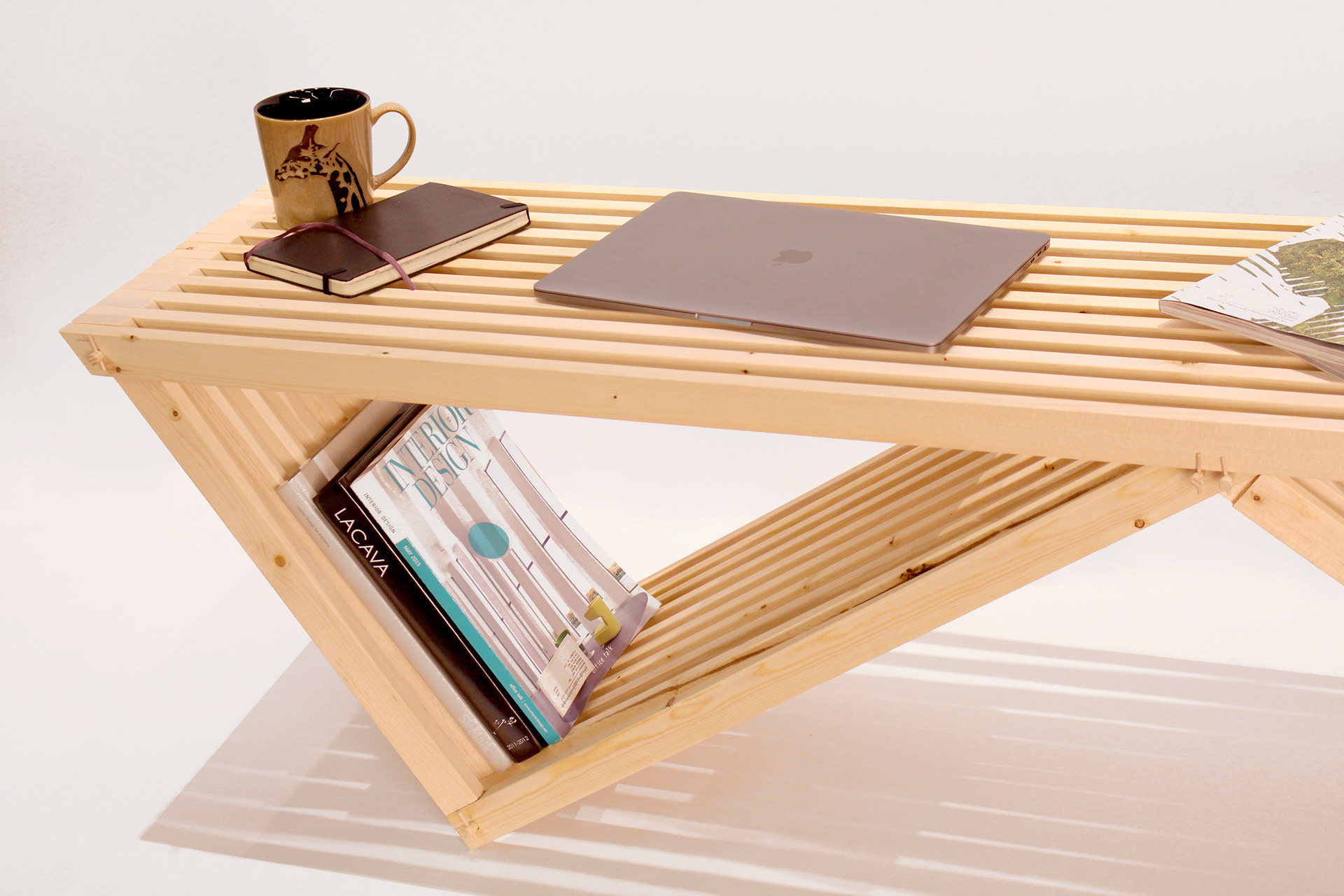 Sponsored by the Office of Distance Education and Affordable Learning Exchange grant program
OBJECTIVE: 
, design a rolling cart model capable of neatly organizing design student's left-over materials.