Sponsored Herman Miller Capstone
GROUP PROJECT
: Business, Engineering, Finance, Design
ROLE:
  Charger design, renders, film/photography
COMPANY CLIENT:  
Herman Miller
BRIEF:
  Work through the entire design process from idea to a working model to develop a solution that supports project objectives. Collaborate in a multidisciplinary team to develop Market Validation, Needs Analysis, and a Business Model Canvas that supports the product solution.
untangling the future of classrooms
Technology drives collaboration in the classroom and students need charged devices to facilitate this collaboration. However, for a living workspace to support hands-on learning, the room needs to be able to adapt while simultaneously supporting charging needs. These collaborative actions are limited due to student's devices being tethered to outlets in walls, floors and ceilings.
There is a need for delivering power to the workspace while maintaining flexibility and adaptability to achieve hands on, technology rich, active learning in the classroom.
  + determine which features to prioritize in design.
  + Ranked each user need on a scale of
1-5 based on our interviews with users across campus.
  + help identify gap in the market that fits user needs.
USER TESTING WITH MOCK-UPS
LIV-POWER CHARGING SYSTEM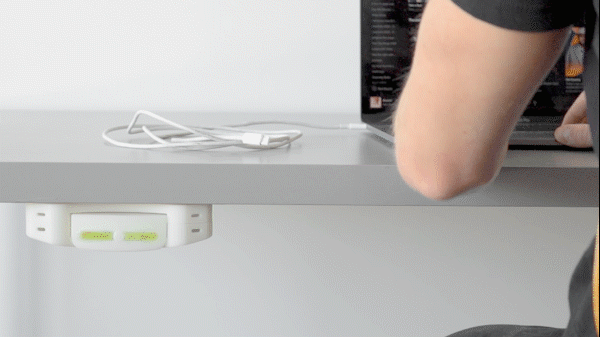 1.) 
Plug in your charging cord to charge your device.
2.)
Red light indicates low battery level. 
3.)
Swap out with a fully charged battery from the charging dock.