furniture design research project
DESIGN & CRAFT:
Tyler Nock
LOCATION:
Copenhagen, Denmark
OBJECTIVE: 
Examine history, theory, key works, and current expressions of Scandinavian furniture design. Develop design concepts through sketches, full-scale drawings, and full-scale prototypes. Using limited provided materials, design and construct a full-scale chair.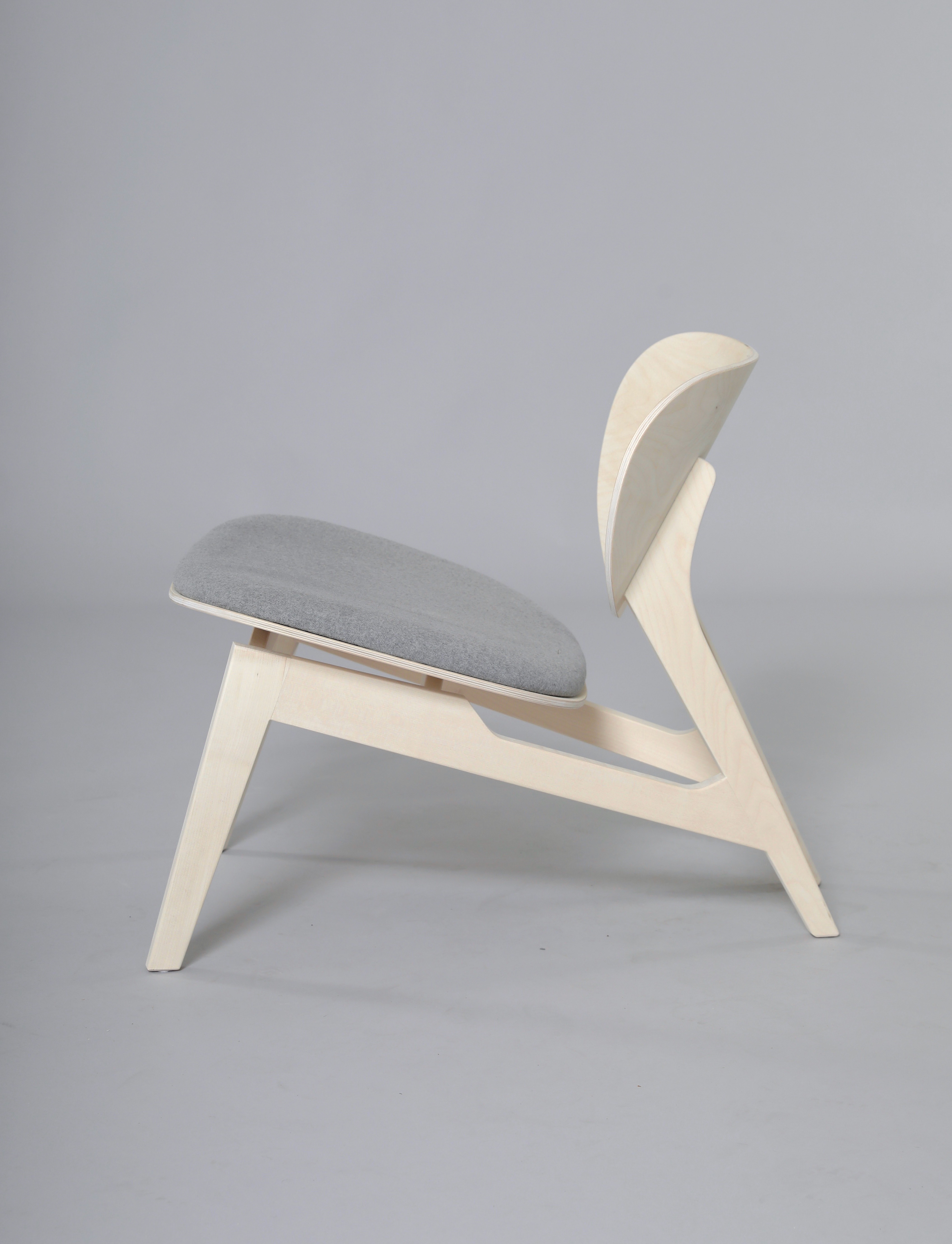 + 
The Cub Chair is a lounge chair that is heavily inspired by Danish modern design through its use of materials, structure, and joinery.
+ 
The dramatic angle that is created from the rear legs connecting to the backrest gives the chair a unique "lunging stance" as if the chair is catching you as you lean back into it.
+ 
The wide nature of the molded plywood backrest is intended to provide additional room for movement as well as added comfort from the upholstered felt/polyester-blend cushion on the "floating" seat.